LESS MESS = LESS STRESS! Keep your car and mind organized with these Multifunctional Car Seat Organizers.
Our sets created to organize even the messiest of vehicles. They help to keep all your daily essentials and must-haves in place.
Front Seat Organizers are crafted with quality PU Leather, designed to universally fit and add extra style to any vehicle. No more painfully shoving your hand in the gaps between your seat and center console or dangerously fishing around your center compartment while driving. Our organizer fits right in that infamous seat-center console gap so items no longer go missing. Instead, you can keep everything sturdily in place — and within arm's reach — from your phone to drink or sanitizer and spare coins. Premium Car Seat Organizers are the perfect way to keep yourself organized on the go.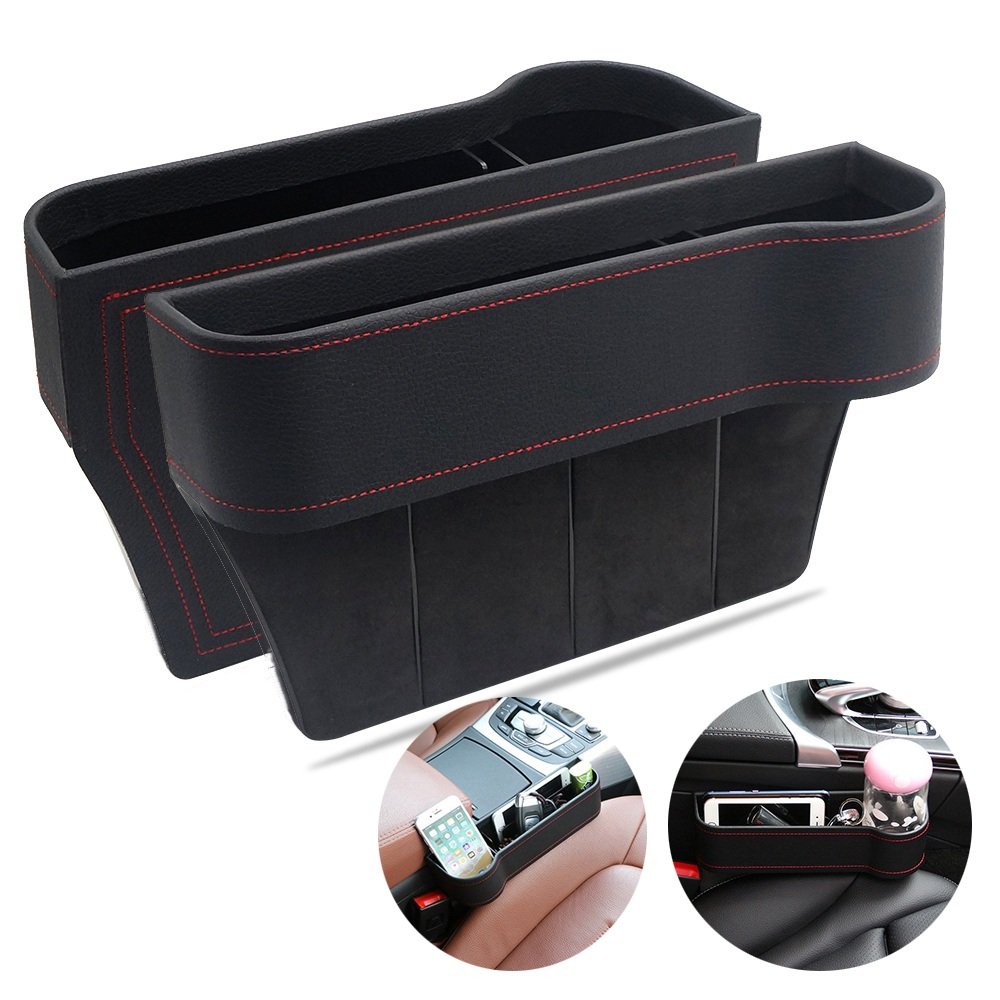 Front Seat Car Organizers:
A universal design fit for all car makes and models
Multi-use storage, from change holder to storage to drink holder
Instant extra space for your smartphone, wallet, drinks, etc.
Expert-crafted PU leather for a stylish touch
Closure of narrow seat-center console gap where many small items fall into
Designed to keep your charger secure, hidden, and easily accessible
EasyInstall – just insert the compartment between your seat and center console
Size: 26 x 16.5 x 20 cm / 10.24 x 6.50 x 7.87 in
Keep your vehicle (or even your home!) clean and tidy with this Car Waterproof Trash Bin included in our back seat organizers sets! This trash bin has a large capacity that you can throw more trash and it's foldable that doesn't take up too much space. It also can be used as a storage bag or a cooler! Great for storing kids' toys and drinks, as well as a travel cooler that can keep drink and snacks cold for a long time.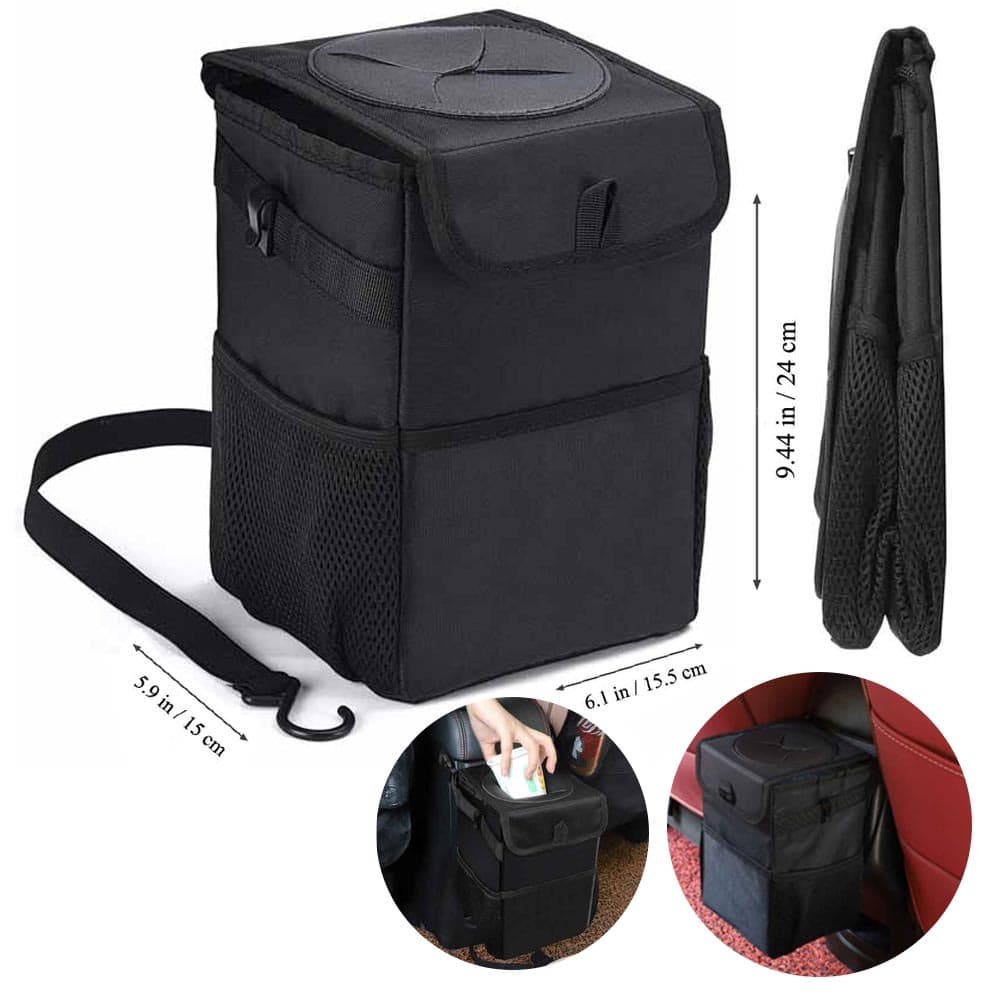 Size: 9.44 x 6.1 x 5.9 in / 24 x 15.5 x 15 cm
Capacity: 1.23 gallons / 5580 ml
Material: Waterproof Oxford Cloth
Color: Black
Premium PU Leather Back Seat Organizer has 8 separate compartments for storing practically everything you'll need in the back seats of your car, truck, or minivan. It also protects the back of your car seat from dust, abrasion, and kicking dirt. Just attach it to the back of the front seat using the headrest.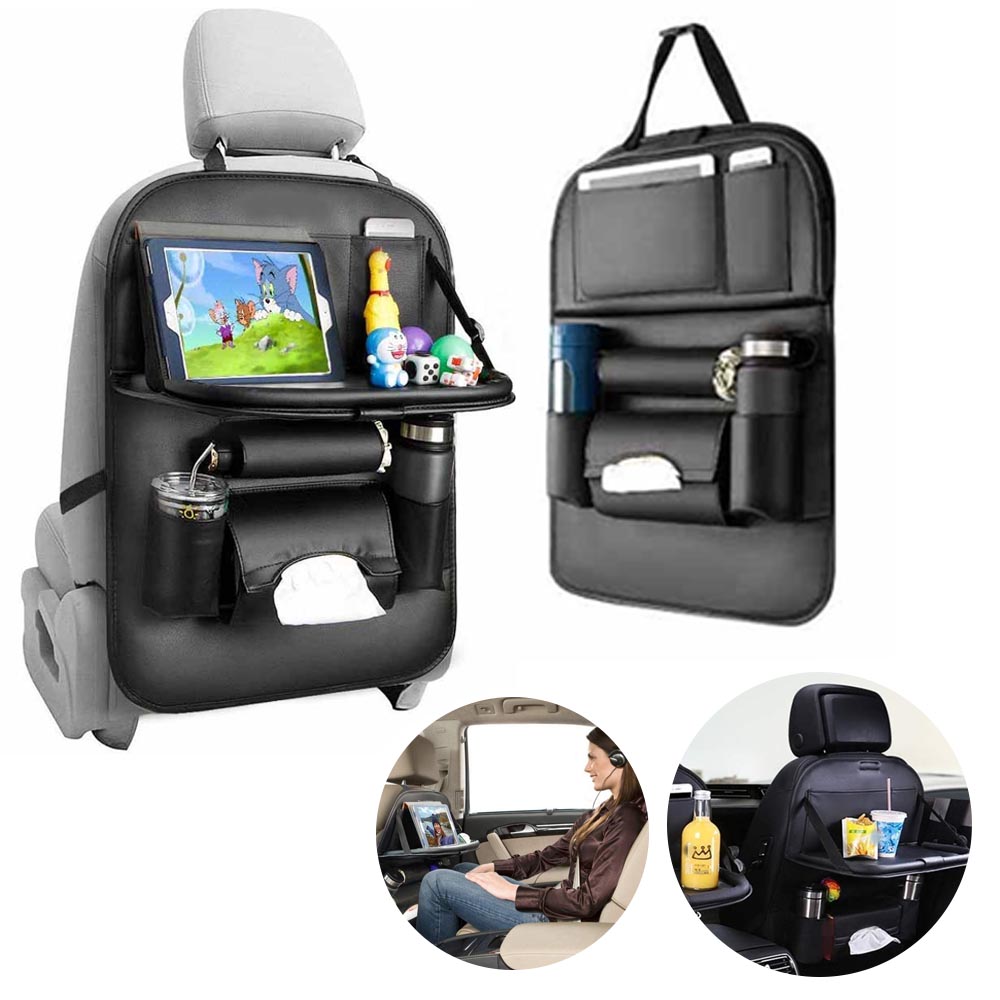 Size: 24.4 x 16.5 in / 62 x 42 cm
Material: PU Leather
Color: Black
Make trips with your family & friends fun and stress-free with this Standard Back Seat Organizers. See-through PVC iPad/Tablet Sleeve gives your rear passengers the freedom to watch their favorite movie while keeping their hands free. This organizer has 4 bottle holder nets + 2 mesh pockets + 1 large central pocket + 1 pocket for iPad.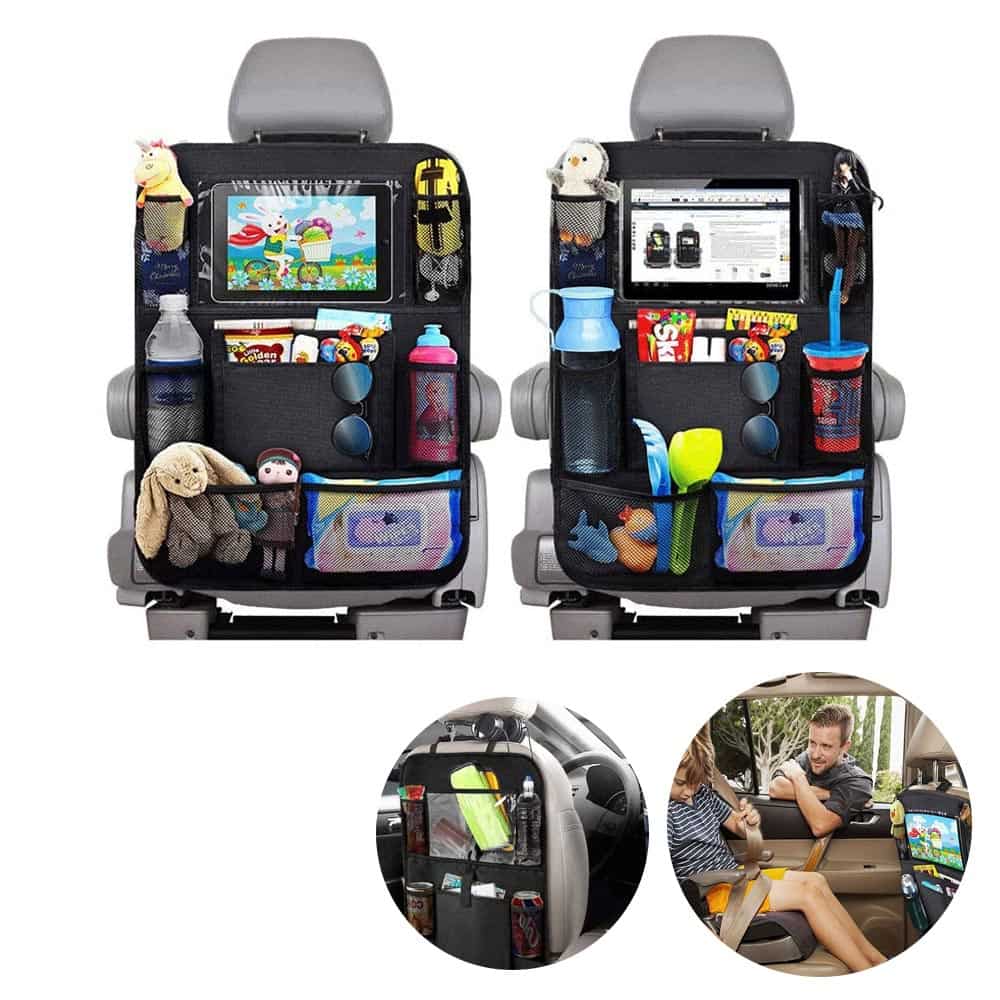 Size: 24 x 16 in / 62 x 42 cm
Material: Non-Woven Fabric
Color: Black
The easiest way to keep your car neat, tidy, and organized. And the best part? They look amazing in any car! Get any of these perfect solutions today with a crazy discount!