High-Drill Couple
Your tough job just got a lot easier
Reach any nook, cranny, and crevice of that counter, sofa, or bookshelf with the magic of our High-Drill Couple. Our universal torque wrench head and an ultra-flexible drill extension are here to put in work.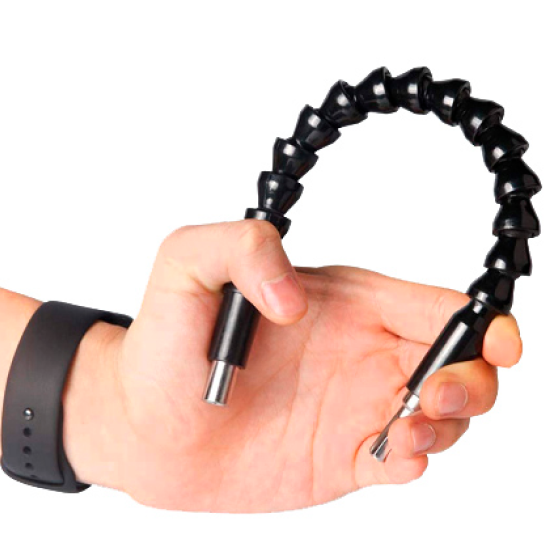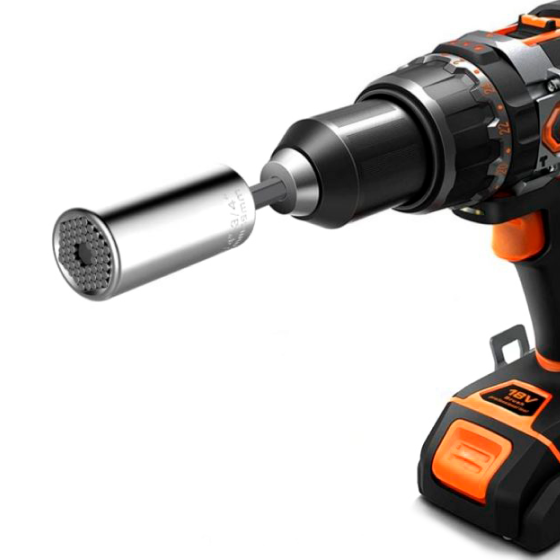 One adapter does it all
Crafted from chrome-vanadium steel for ultra-tough performance, our Universal Torque Wrench Head Set grip different nails, bolts, hooks, hexes, and fasteners, all without ever having to change sockets. This versatile adapter head accessory works with manual and electric drills, screwdrivers, and wrenches for an all-star addition to your tool box that'll make your handiwork less stressful and more efficient. Note the head set works best with bolts and add-ons up to 1/4 to 3/4 inches (7 mm to 19 mm) in size.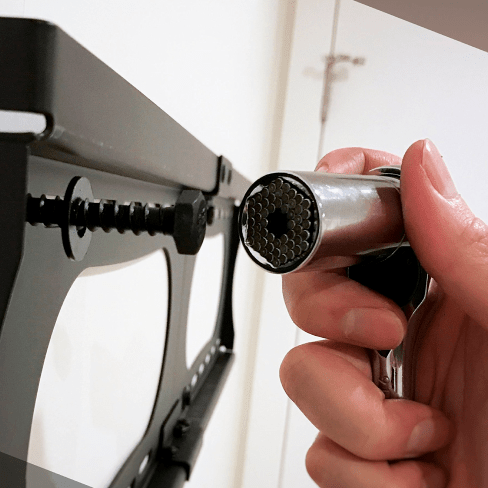 Twist and turn every which way
With a traditional drill or wrench, you've got to twist your neck and back just to be able to reach those bolts or nails at odd, sometimes hidden angles. With our Flexi Shaft Drill Extension that boasts a combination of a carbon steel shaft and a flexible, performance-driven plastic outer covering, handle (and cover) any odd bolt or nail with a super flexible solution. No twisting on your end – our extension attaches effortlessly with its universal 1/4 inch hexagon drill bit that attaches to most common drills to do all the hard work. You just shape the extension to reach your area of need.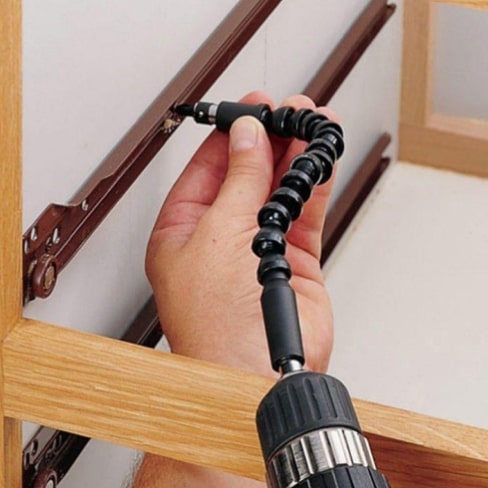 Get the job done
Teamwork makes the dream work. Although it's cliche and overused at times, the saying proves so true with our High-Drill Couple. This product duo ensures less hassle and frustration for repair or construction jobs, meaning you can get your work done and enjoy your new creation quicker.