Your workspace goes
wherever you go
Not working in-person? Remote work is very common now. But even when you're not working from home, you can be on the road. For those busybodies whose jobs require on-the-road go, you can now have a great working surface for your laptop – and a convenient charger for your smartphone and AirPods.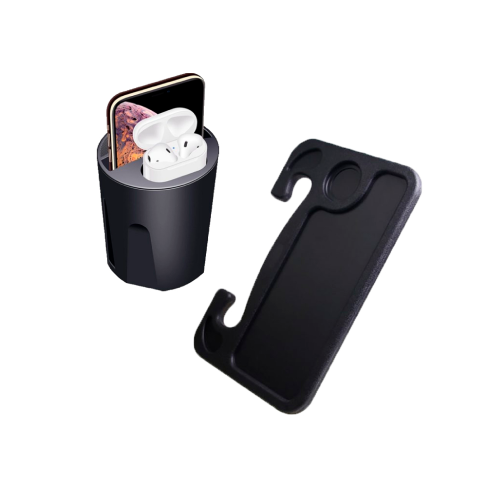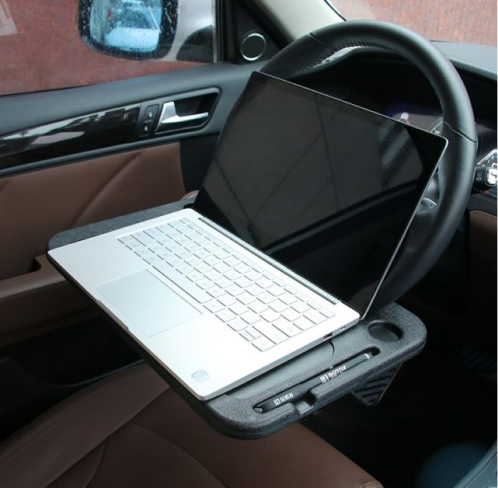 A flat, solid surface
to do work at
From waiting to pick up kids at school to killing time before the curbside pick-up guy gets to your car, you might find yourself alone in your car from time to time. It can be 10 minutes, it can be half an hour. If swiping and scrolling through your phone isn't productive and you want to get some work done, our Car Laptop Stand is a great way for you to pull out your tablet, laptop, or notepad and have a proper, ergonomic workspace. No more turning to the side to use your center console as a makeshift work area, or awkwardly shifting your notepad or tablet between your knees and the steering wheel. Plus – the stray flips over to reveal a food tray, complete with molded cut-ins for a drink holder. The tray also features raised edges to prevent slips and falls of your table contents.
Power up on the side
For all your device usage while stationary behind the wheel, you may find your smartphone or devices running low on battery. If you're not on a laptop, your smartphone and tablet battery can drain if you're just sitting there. That's why our Car Wireless Charger Cup is a handy charging-solution to have by your side – it fits right into a standard-sized cup holder in most vehicles, and a power cord plugs right into your carport. If your phone has wireless charging capability, you can slide your device in for convenient charging; AirPods easily snap-in for powering up when low too. Note for AirPods on this charger cup, you don't need wireless charging capability. The charger also features two USB ports so friends and family with non-wireless phones and devices can charge on the go as well.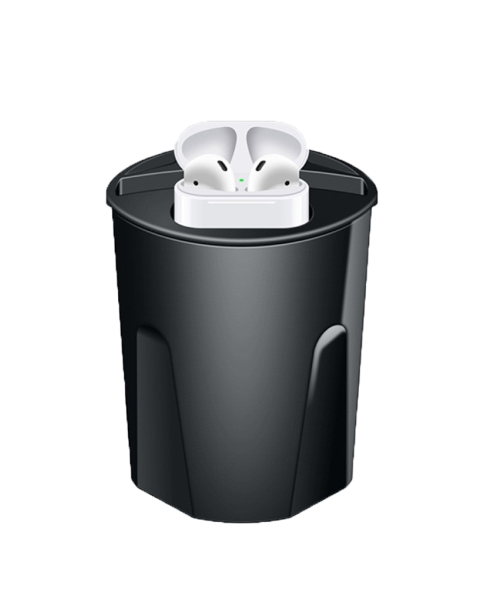 Work in unison
Whether you're sketching on a sketchpad or finishing up a weekly report while waiting for food pick-up or before stepping into a doctor's appointment, you can accomplish your tasks comfortably with everything sturdily in place and ready to be at your service.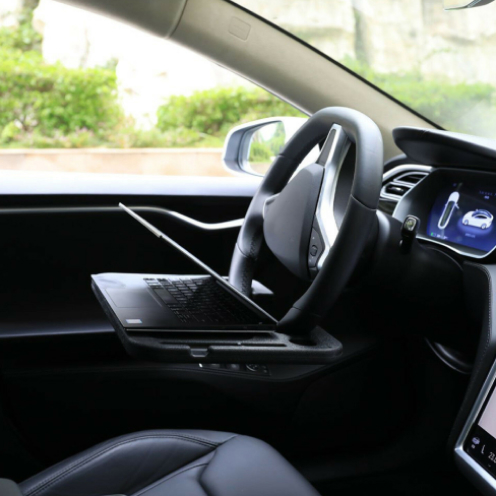 The gift of convenience
If you know someone who's always working even when on the go, give them the life-saving gift of our In-Car Office Combo, sure to provide more space and power options so he/she can type away.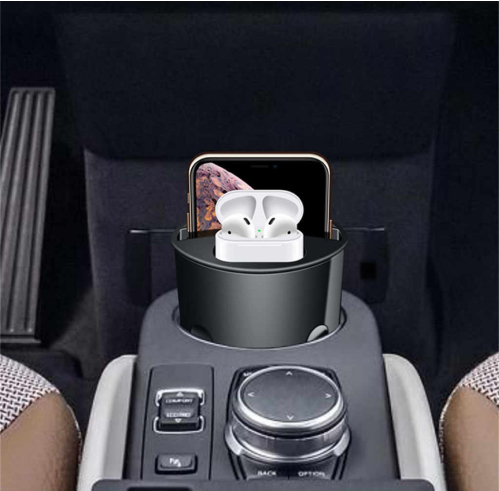 Car Laptop Stand
It's like a table right in your car; get behind-the-wheel convenience at rest stops, parking lots, or wherever you're trying to squeeze in some work.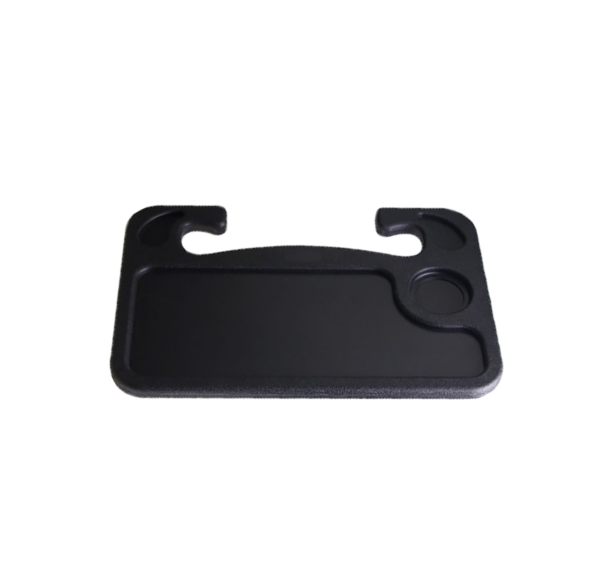 Wireless Charger Cup
Power up multiple devices without much bulk: our charger fits right into your cup holder to power up a wireless-charging-enabled smartphone, AirPods, and two separate devices via USB cord (cord not included).