"Ah…almost there. I just need to get in there and I'm good." Ever say that to yourself as you're twisting every which way, sprawled under a counter trying to reach a seemingly dead-end bolt, or as you're dangerously balancing on a stool step, trying to reach a nail or drill in a high-up box to attach to your drill? Let's stop the madness – and unsafe work practices – and make-at-home handiwork safer. It starts with our Reach-Free Tool Set.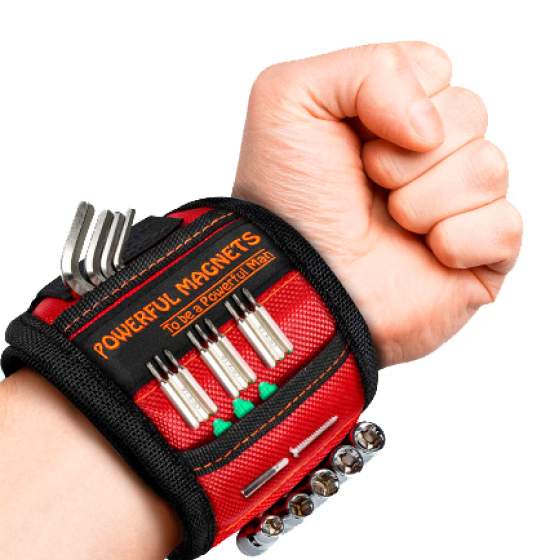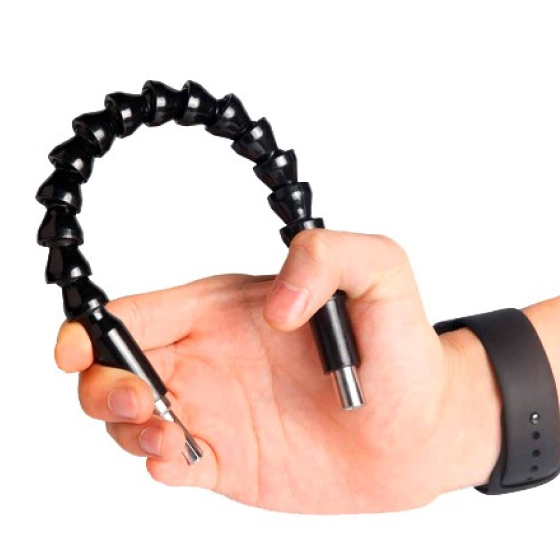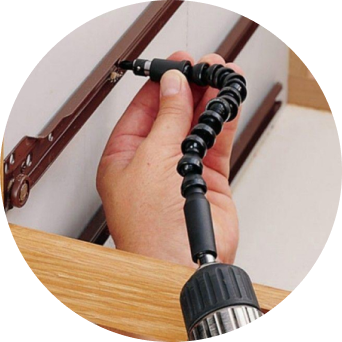 Let's work
safer + smarter
As its name implies, our set is focused on two solutions to help you stop reaching – and to just have what you need right in your grasp. It minimizes the risk of accidents and injuries.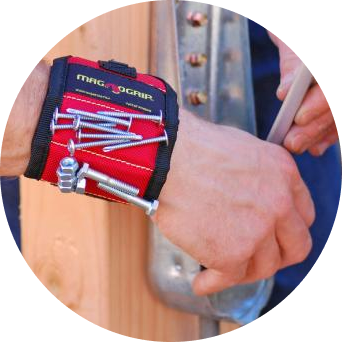 Ultra-flexible.
Ultra-convenient.
Your hand and arm can rest.
Stop straining your arm and uncomfortably turning your neck to reach tight spaces and corners. Our Flexi Shaft Drill Extension can handle the reach, with 15.7 inches in length, to reach any odd-ended nail or bolt you need work on. Twist and turn the flexible shaft of the extension to reach any nook and cranny! After that, all you have to do is keep your hand on the drill and hold down the lever to get the task done. Our extension is crafted with a carbon steel shaft and a flexible yet durable plastic outer covering for trustworthy performance time after time. A universal 1/4 inch hexagon drill bit on the drill extension ensures compatibility with most common drills to accomplish your work.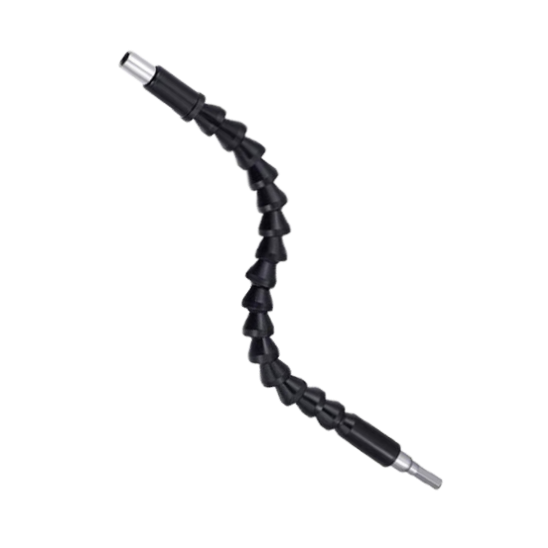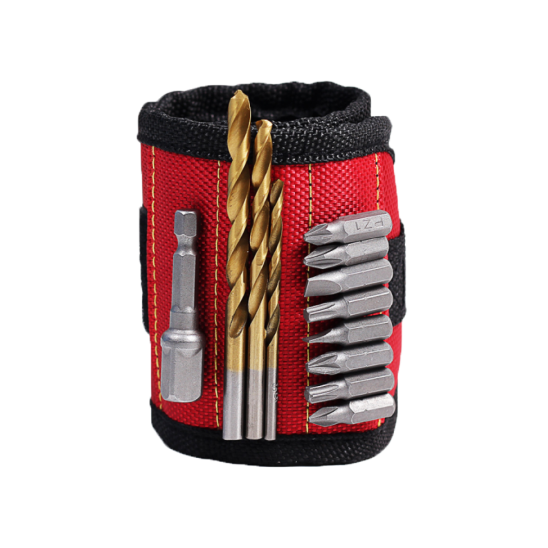 Get a grip
(a magnetic one)
Keep everything right
on your arm
Discover long-term, breathable comfort with our wristlet crafted from 100% polyester that wraps around your wrist with a double-velcro wrap for a sturdy hold. An internal magnet strip allows you to attach nails, bolts, nuts, and little wrenches and screwdrivers – eliminating the need to bend up and down to retrieve tools or dangerously reach across a ladder to a shelf to get something you need. Our Magnetic Wristbands are great for everyone from seamstresses to construction workers and TV-set
design artists.