Whether you're driving across the country with your four-legged buddy or just taking a short trip to the park, ensuring comfort and protection for both the pet and your car's interior is paramount. What's the magic solution? It's the car back seat cover!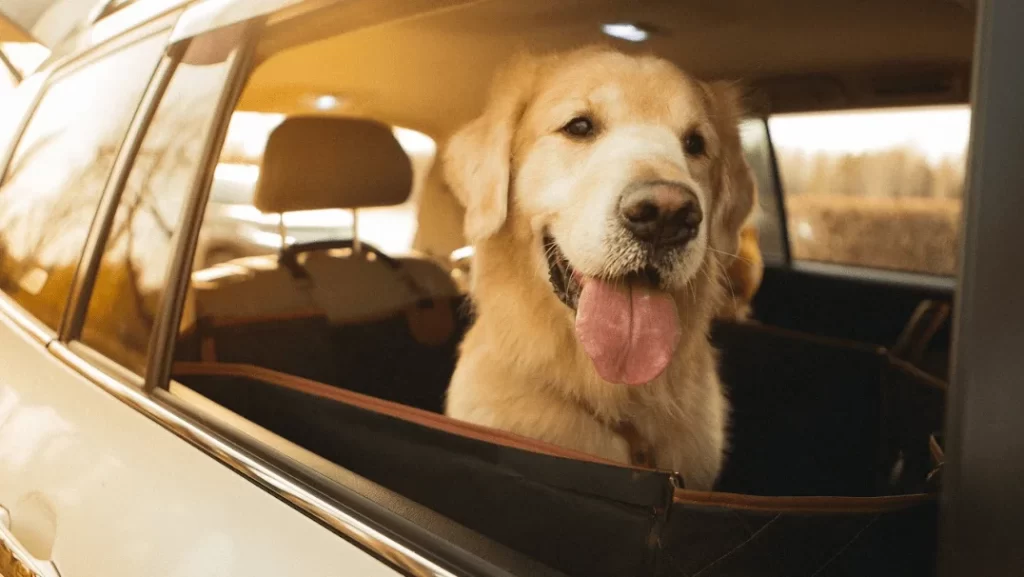 Unraveling the Best Seat Protector for Dogs: Quality, Comfort, and Style
Choosing the right car back seat cover is not just about aesthetics; it's about durability, functionality, and your pet's well-being. Here's a deep dive into why a back seat cover is the ultimate road-trip companion for every pet parent.
1. Safety First: No More Slides and Slips
Most car back seat covers, such as the one found here, are designed with non-slip surfaces. This feature ensures that your pet doesn't slip and slide as you navigate those windy roads.
2. Cleanliness and Comfort: A Win-Win
A car back seat cover, especially one made from water-resistant materials, protects your seats from wet, muddy paws, and shedding fur. Simultaneously, the soft fabric ensures that your dog can snooze or look out of the window in comfort.
3. Versatility in Style and Fit
From quilted fabrics to sleek leathers, back seat covers come in a wide variety of designs and sizes. The best dog seat cover will blend seamlessly with your car's interior, enhancing its appearance while serving a practical purpose.
4. Bonus Features: Pockets and Partitions
Some covers, like the Travel Buddy Mk. II, offer extra pockets to store treats or toys. Others may include partitions that allow human passengers to share the back seat with their furry friends.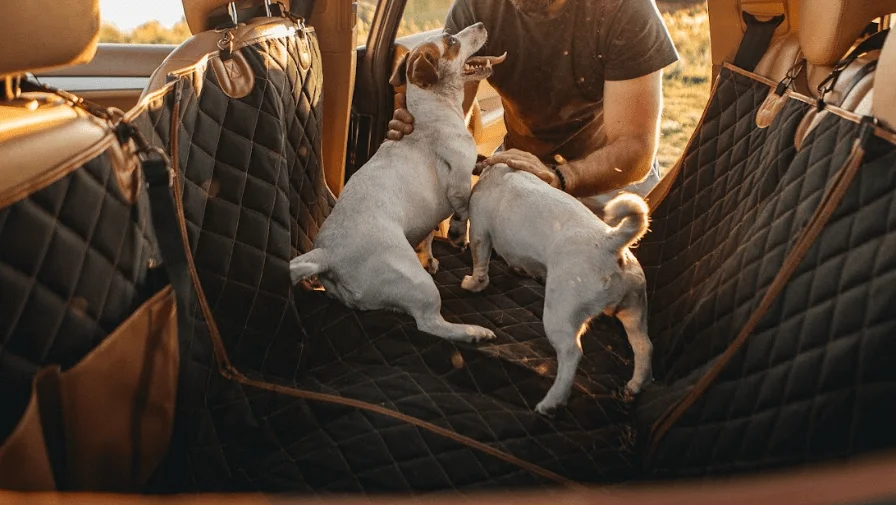 Your Guide to Picking the Perfect Dog Blanket for Car
Knowing the benefits is half the battle. Here's a step-by-step guide to choosing the right car back seat cover for your pet.
1. Measure Your Space: Size Matters
It's essential to measure your car's back seat to ensure the cover fits perfectly. Too big, and it may slide around; too small, and it may not provide enough protection.
2. Material Choices: Balancing Aesthetics and Functionality
Do you prefer the plush feel of fabric or the sophisticated look of leather? Whatever your preference, make sure it's also easy to clean and gentle on your pet's paws.
3. Check for Extra Features: Beyond the Basics
Consider covers with extra features like seat anchors or adjustable straps for enhanced security. The Travel Buddy Mk. II even includes adjustable partitions for multi-purpose use.
4. Read Reviews and Recommendations: Real Insights
Always look for products with positive customer reviews. This will give you a real insight into how the cover performs in everyday scenarios.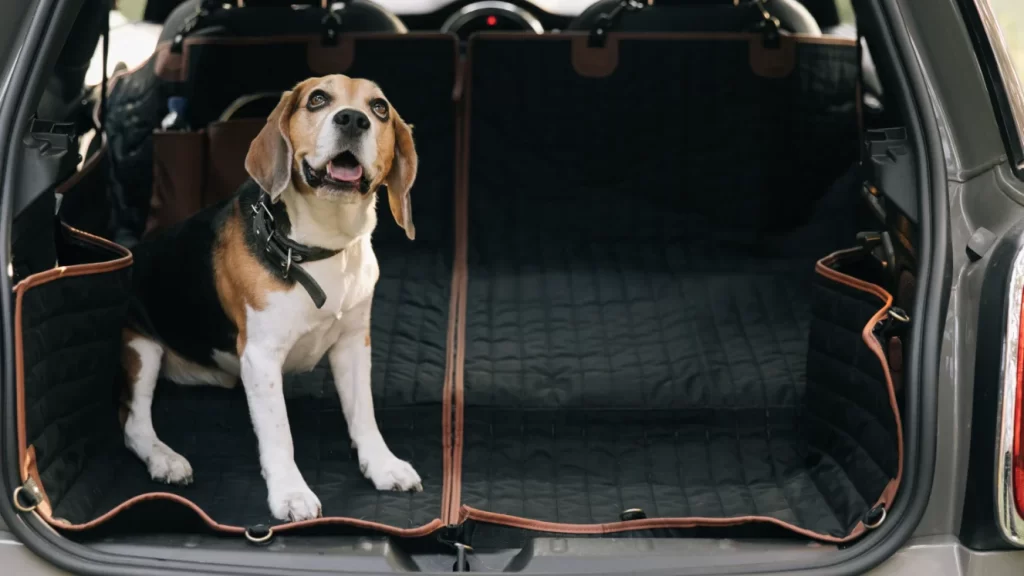 Connect with More Car Accessories for Pet Parents
Want to explore more pet-friendly car accessories? Check out these links:
Embrace the Journey with Your Furry Friend
With the right car back seat cover, your road trips will never be the same. Enjoy the journey without the worry, knowing that your furry friend is safe, comfortable, and enjoying every mile.
Invest in a quality back seat cover, and make every drive a delightful experience for both you and your beloved pet.